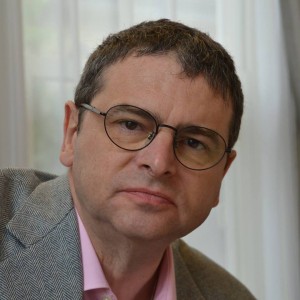 Guillaume Gerondeau (GG) is a Senior International Innovation, Product, Marketing, Sales Executive and Strategy Consultant who has worked for leading companies Toyota, Nissan, Renault, Booz Allen (now Strategy&) and Dassault Systèmes. He has 30 years of experience driving global cross-functional and cross-regional teams with up to 400 reports, promoting global brand value worth $40B, delivering innovations and products generating multimillion dollar profits that exceed targets and delight new customers. He is an expert in design of differentiating products and brand promises.
GG played an active role in the turnaround and strategic shift following a deep crisis of the 2 most successful automotive companies in Japan.
GG has experience as an executive in almost all the areas of the value chain. Based in their headquarters in Japan, he was head of global product strategy and product planning at Nissan and of brand strategy and global product marketing at Toyota. He has managed a long term research budget, was leader of innovation management, led the reorganization of the R&D resource management of Renault, was head of a dealership and became the president of a distributor in a mature and an emerging market. He was the head of product and marketing for Toyota in Europe. He also served as senior advisor of Booz Allen and Hamilton (now Strategy &).
He established a new way of managing global products at Nissan and brand at Toyota combining the best elements of 2 worlds: global thinking using regional resources in a collaborative way and freedom in the implementation.
As such GG has a unique and successful experience and can explain why he thinks there can be a different way of managing strategy, marketing and innovation in global firms.
He holds a Master of Science of French engineering school Ecole Polytechnique and an MBA of INSEAD, obtained with distinction.